Sherpa COVID-19 Telehealth
Extend your reach • Distribute the workload • Reduce Contagion
Normal Hospital

Patients all go in for All COVID-19 help

Resources become overburdened.

COVID-19 data is limited, especially for outpatients.
With Sherpa Telehealth

Help goes to outpatients, (at home via volunteers + Telehealth).

Non-urgent in-person visits are prevented.

Health professionals can monitor the simultaneous evolution of all cases in their care.
Even the most robust hospital systems are not designed to handle a Pandemic crisis.
Ferraris are fast, but they can't go off-road.
We designed an independent and secure platform to handle the Pandemic crisis.
Your data is stored on the AWS cloud.
Encryption AES-256.
Follows HIPAA standards
Clinical interoperability HL7-FHIR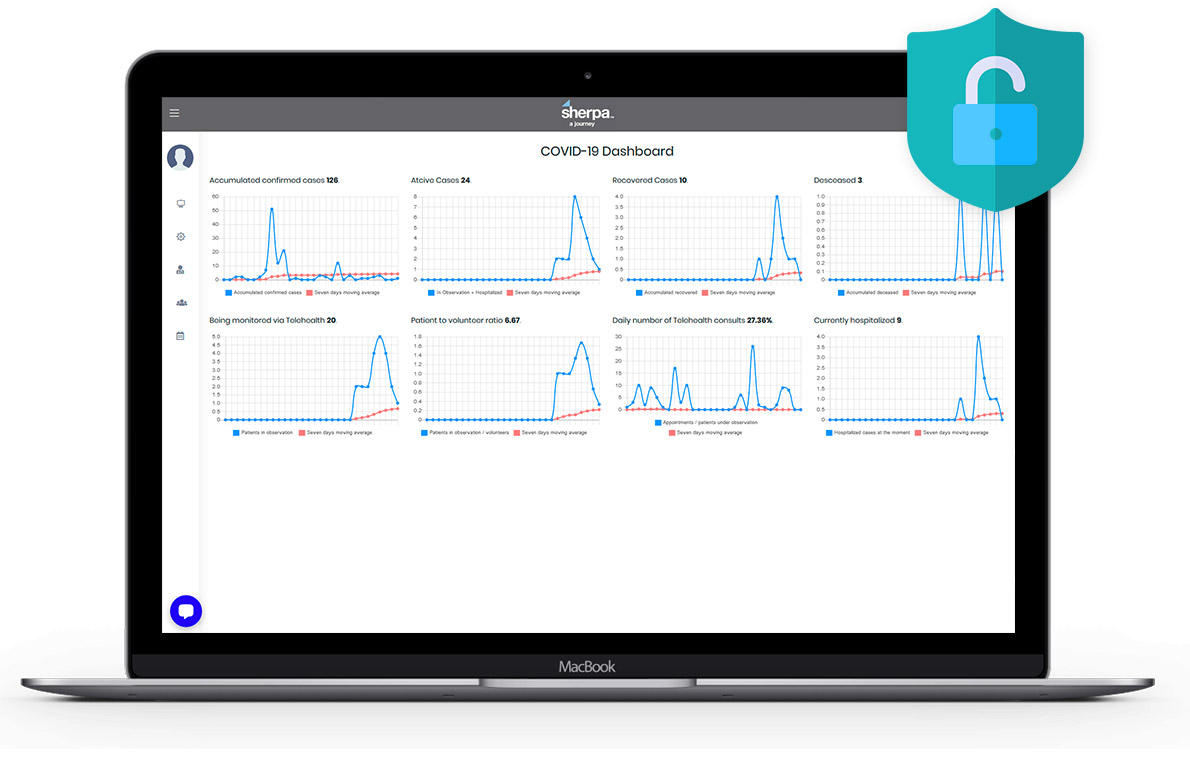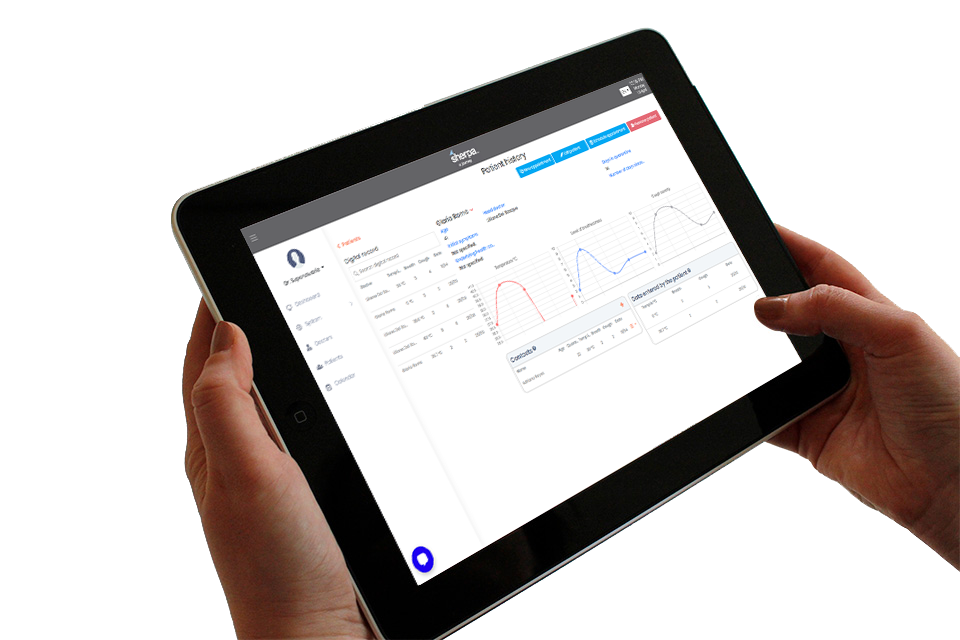 Patients self-report. Regularly.
Patients can log in twice a day, evaluate their own three key COVID-19 symptoms, which can be tracked at the individual and group level.
The greater the demand for health professionals' time, the more important it is for non-urgent patients to track their own symptoms, and communicate them in a way that's as efficient as possible for healthcare professionals to review.
More information means better decisions.
Scheduling, made easy.
With Sherpa Telehealth, healthcare professionals and their staff can schedule virtual visits for their patients with medical volunteers. The volunteers can connect directly with patients through our system, without having direct access to patient's sensitive information on the patient hospital files.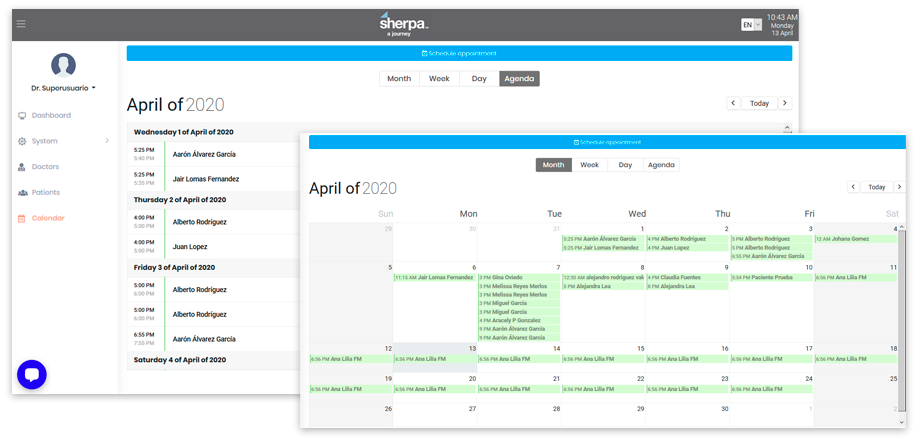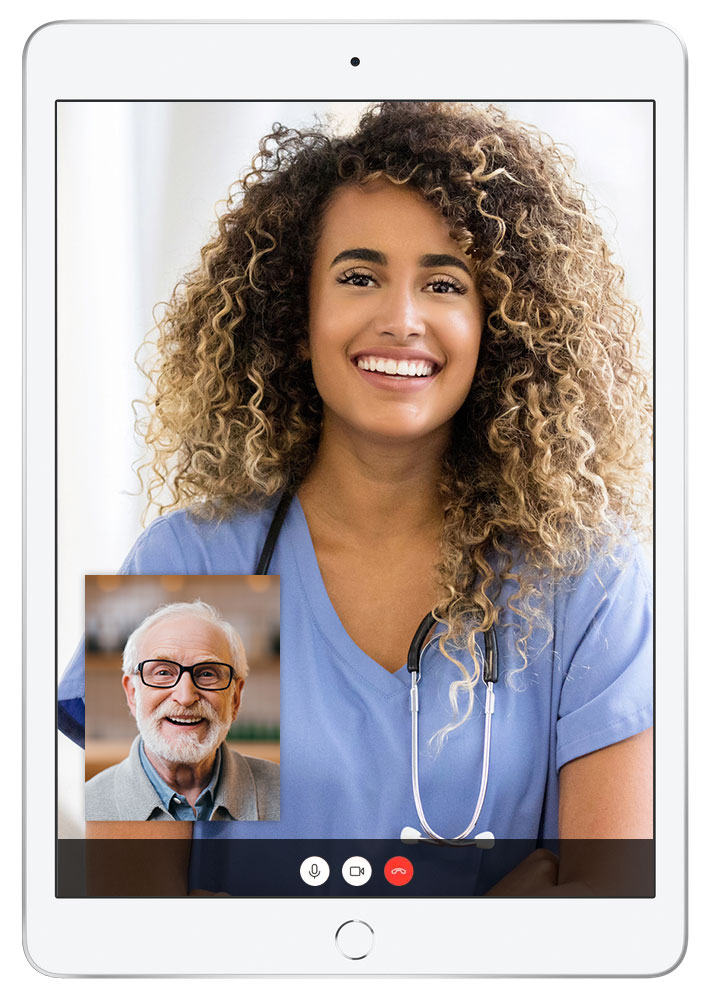 TELEHEALTH when it's needed most
Create efficient, real-time communication with COVID-19 patients in home quarantine with a push of a button from their digital files.
No need to download any software.
Sherpa Telehealth enables secure, simple and comfortable telehealth sessions.
Track thousands of daily interactions in one dashboard
Check live reports on outpatients with COVID-19 under your care, all in one place. Track newly confirmed as well as recovered cases in one chart. Check all how all the volunteers are helping, all daily Telehealth interactions and all your patients, under one system.
Together, we will overcome this crisis.